Videos with Jennifer Dark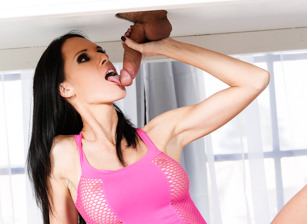 Date added:
2014-10-11
Rating:
Comments:
3
Description :
Remember the first time Will Powers was at the Milking Table? Jennifer Dark does too! She even remembers why he came to the spa in the first place. Jennifer takes her time to touch him gently, and caress him erotically, of course it's not long before Will's big cock is standing at attention, and Jennifer asks if she can go a bit harder. Will's progress is apparent, and soon Jennifer is trying new techniques to gauge how far he's come. His progress surprises her and when she crawls under the table she doesn't hold back at all! This gorgeous babe knows how to work a cock in her deep exotic throat! Will won't want to see anyone else after Jennifer is done with him.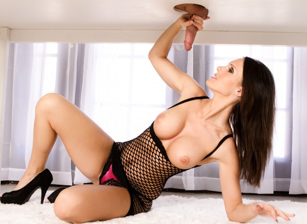 Date added:
2014-03-05
Rating:
Comments:
1
Description :
The sexy Jennifer Dark is meeting with Brad Tyler in this hot milking table session. After the initial consultation, she brings him to the table where she disrobes him slowly. She rubs his body with her hands and then wets his cock with her saliva. She strokes his cock with her hands and gets him harder. After he gets hard, she turns him over and gets under his thick cock. She uses both hands to stroke his cock and uses her wet mouth to entice him to stay hard. She loves his hard cock and gets him super stiff and he loves his milking. She massages her sexy tits and finally gets cum on them.
Categories :
Brunette
,
Big Tits
,
Masturbation
,
Blowjob
,
Ass
,
Handjob
,
Massage
,
Cum On Tits
,
ball play
,
cock milking
,
hd porn
,
skinny

Pictures with Jennifer Dark

Date added:
2014-10-11
Rating:
Comments:
0

Date added:
2014-03-05
Rating:
Comments:
0