Videos with Dane Cross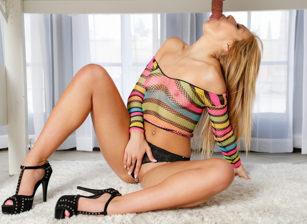 Date added:
2014-08-09
Rating:
Comments:
3
Description :
Carmen Caliente has always wanted to be a masseuse, and today she's finally got her chance! Like anyone given the chance to realize their dreams she's at the spa early practicing before her first ever massage! When Dane comes in for his massage, Carmen is excited to see that she can get the results they were both looking for. When Dane gets a boner, she crawls under the milking table to suck every last drop of cum from his swollen balls! Carmen's sure the practice has helped, But Dane knows it!
Categories :
Blonde
,
Masturbation
,
Natural Tits
,
Toys
,
Latina
,
Blowjob
,
Handjob
,
Massage
,
Oil
,
Bubble Butt
,
Fishnets
,
cock milking
,
open mouth facial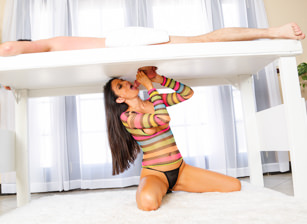 Date added:
2014-03-05
Rating:
Comments:
0
Description :
Nikki Daniels is a super hot brunette and looking awesome. She talks with her new glasses wearing patient and brings him slowly into the nursing room after talking about some sexual concerns. She strips him naked and puts him on his back. She strokes his cock and she goes topless to encourage him. She uses her mouth and hands to get him hard and juices flowing. She turns him over and uses both hands to milk his shaft. She gets completely naked under the table and enjoys his milking as she plays with her shaved pussy. She wants every drop from him and he gives it to her over her face and tits.

Pictures with Dane Cross

Date added:
2014-03-05
Rating:
Comments:
0

Date added:
2014-08-09
Rating:
Comments:
0