Videos with Tyler Nixon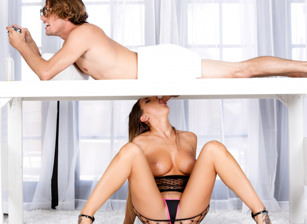 Date added:
2015-01-03
Rating:
Comments:
6
Description :
Tyler is a couch potato and he plays video games all the time. He doesn't get out much, really. Like never. When his mom bribed him to go on an adventure he showed up at the Spa, where August tries to see if there's anything she can do to fix him up. He has such a hard time concealing his boner. She gives him a rubdown at first, and then finds a way to distract him while she gives him a handjob, titjob and blowjob! He has a hard time dealing with all the hot things August is doing to him, so she gives him a video game to keep him focused, so she can do her job. Under the table, she lets him engross himself in the game. Her goal? Distract him from video games and give him a new lease on life. Will she succeed?
Categories :
Big Tits
,
Tattoos
,
Blowjob
,
Cum in Mouth
,
Titty Fuck
,
Handjob
,
Massage
,
Oil
,
Colored Hair
,
cock milking
,
hd porn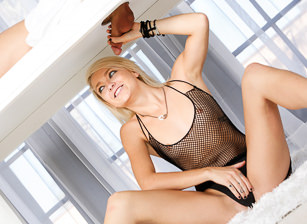 Date added:
2014-11-22
Rating:
Comments:
1
Description :
Today Carmen is on the rocks, she's weighing some big life choices. Her deadbeat boyfriend has been super jealous for weeks since Carmen got her newest job. Tyler came to Milking Table to get a treatment and it turns out he can help Carmen too. After a couple moments Carmen releases any inhibitions about how appropriate it is, and gives up on her boyfriend taking the time to get aroused by her job finally. When she thinks of all the shit she's been through she decides it's her turn to sit back and enjoy herself, by fucking her patient client Tyler because she's so scattered. Turns out they make a better couple anyway. Carmen even suggests taking on Tyler as an exclusive client of hers. Tyler has no problem with that. Not in the least.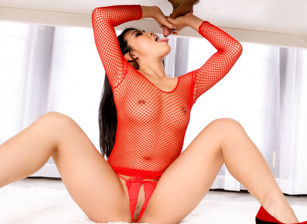 Date added:
2014-03-05
Rating:
Comments:
1
Description :
Hot Asian superstar Cindy Starfall meets Tyler Nixon who thinks he is addicted to porn. He tells her his concerns and she strips him nude in the milking room and gets him comfortable. He lays down and has her body touched and then cock rubbed by Cindy's delicate hands. She uses her mouth to get him completely hard and sucks his cock. Flipping him over only leads to more milking from Cindy. She fingers her shaved pussy as she sucks his cock to get him harder and harder. She has saliva dripping in anticipation. She gets a face and mouthful.
Categories :
Brunette
,
Masturbation
,
Petite
,
Asian
,
Interracial
,
Blowjob
,
Deepthroat
,
Cum swallow
,
Ass
,
Handjob
,
Massage
,
shaved pussy
,
ball play
,
cock milking
,
hd porn
,
open mouth facial

Pictures with Tyler Nixon

Date added:
2015-01-03
Rating:
Comments:
0

Date added:
2014-11-22
Rating:
Comments:
0

Date added:
2014-03-05
Rating:
Comments:
0