Videos with Payton Simmons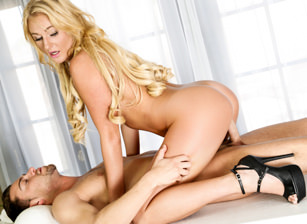 Date added:
2014-07-05
Rating:
Comments:
11
Description :
WITNESS THE FIRST TIME A CLIENT GETS TO FUCK ON THE TABLE!

Frustrated stud Seth Gamble is a bit worked up emotionally about his super soft cock. It's been months since he was been able to get a hard on. Payton is eager to prove to him that she has a solution. Payton gets to work caressing him lightly, moving slowly step by step in order to help him achieve erection. The Moment Payton shoves his cock in her mouth Seth's member starts to finally work! Payton possesses a secret technique that we can't share, but if you could see what she does with her tongue you'd be hard for hours! Seth's milking got him back the sexual confidence he's been waiting so long for. And the chance to shoot his wad deep inside Payton's warm pussy!
Categories :
Blonde
,
Hardcore
,
Masturbation
,
Natural Tits
,
Blowjob
,
Deepthroat
,
Creampie
,
Handjob
,
Massage
,
ball play
,
cock milking
,
hd porn

Pictures with Payton Simmons